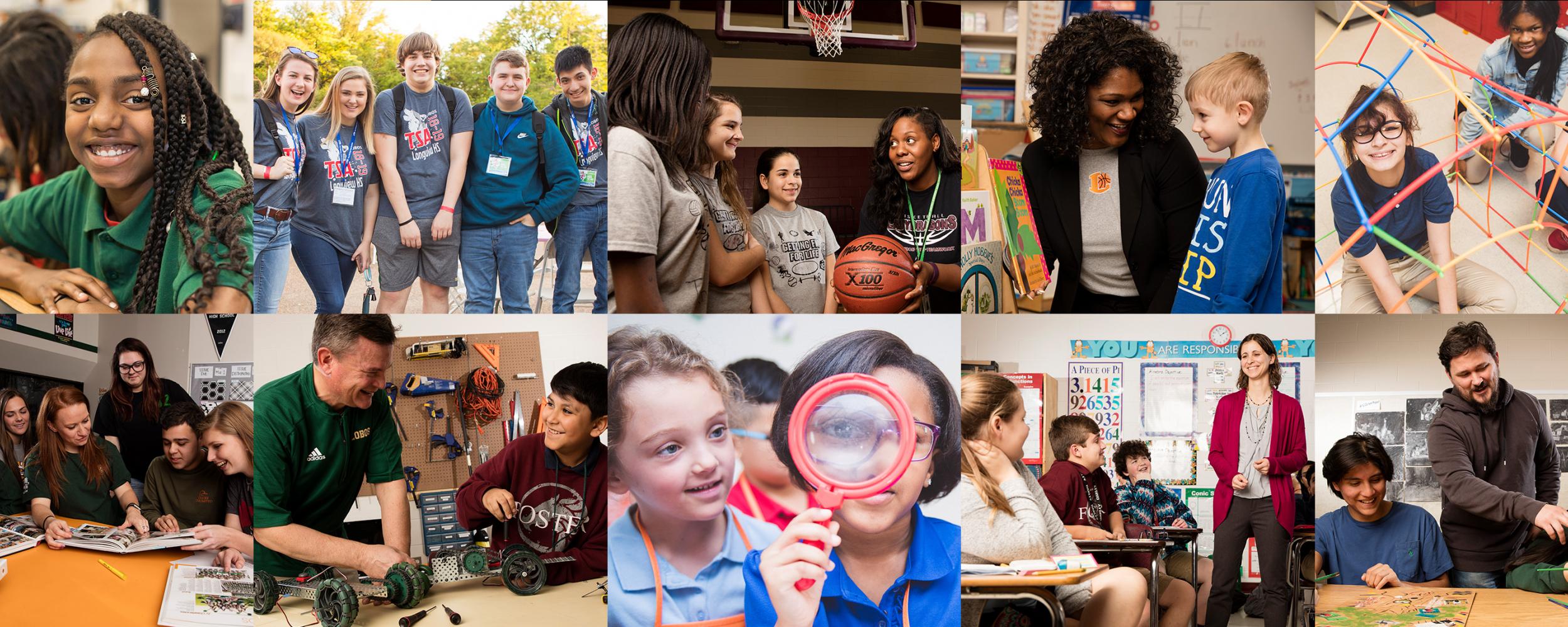 Inclusive Education allows students with disabilities to benefit from the general education curriculum provided in the least restrictive environment.
Importance of Inclusive Education
Research has shown students with disabilities who are educated with non-disabled peers are academically more successful.
No Child Left Behind Individuals with Disabilities Improvement Act (IDEiA) advocate inclusive programs.
Federal and state laws require students with disabilities be educated in the least restrictive environments (LRE).
In the general education classroom:
Teachers of students with disabilities work together with teachers of general education students to plan instruction.
Teachers of students with disabilities co-teach with teachers of general education students to work as a team and ensure the needs of all students are met.
Teachers of students with disabilities collaborate with teachers of general education students to accommodate the unique needs of each student.
Inclusive classroom models allow teachers of students with disabilities and general education teachers to work together to provide access to the enrolled grade level curriculum through accommodations.
Co-teaching models include:
One teach, one support:  One teacher plans and delivers content instruction while the other teacher plans and assists students with accommodations and alternate learning strategies.
Parallel teaching:  Both teachers share the responsibility for planning, delivering instruction, assessing student performance and accommodations.
Station teaching:  Student groups are rotated among stations where each teacher delivers instruction, review, or practice to the group.
Alternative teaching:  Teachers alternate the responsibility for content planning and additional practice or strategies.
Team teaching:  A group of teachers are responsible for planning and delivering instruction.
Longview ISD Inclusive Education
If there are questions or concerns related to Inclusive Education, please contact your campus administration, special education teacher or:
Kristal Linton, M.Ed.
Director of Special Programs
903-381-2278