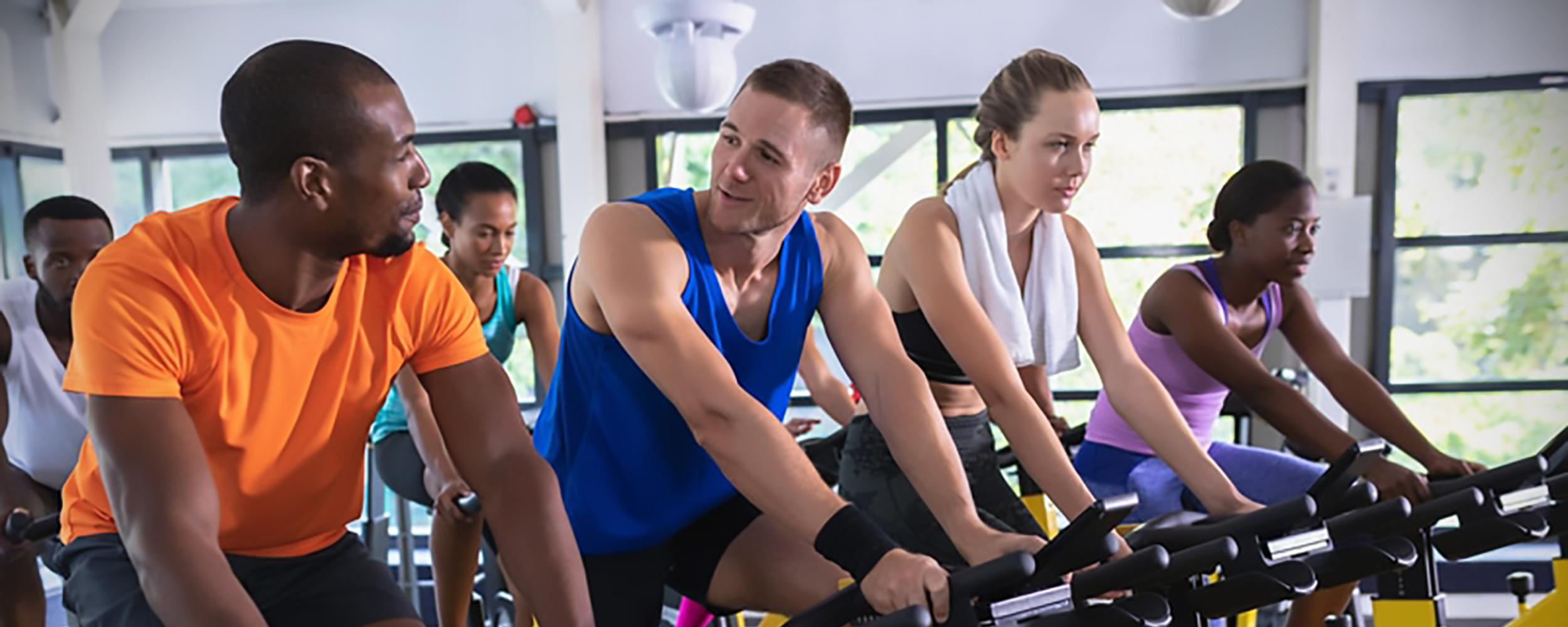 Longview ISD's FREE wellness program is focused on getting active, eating better, and living well. The best part of the new health and wellness program? It is fun and you can earn a variety of rewards for engaging! We have lots of incentives such as the two local days the school board has approved, jeans day designated by the campus principal, fun t-shirts, water bottles, and many more rewards at different point levels.
The Virgin Pulse platform makes it easy, giving you access to fun new wellness offerings, challenges, and programs that give you choice, support, and the flexibility you need to reach your wellness goals--and it's all brought together within the top-rated Virgin Pulse app.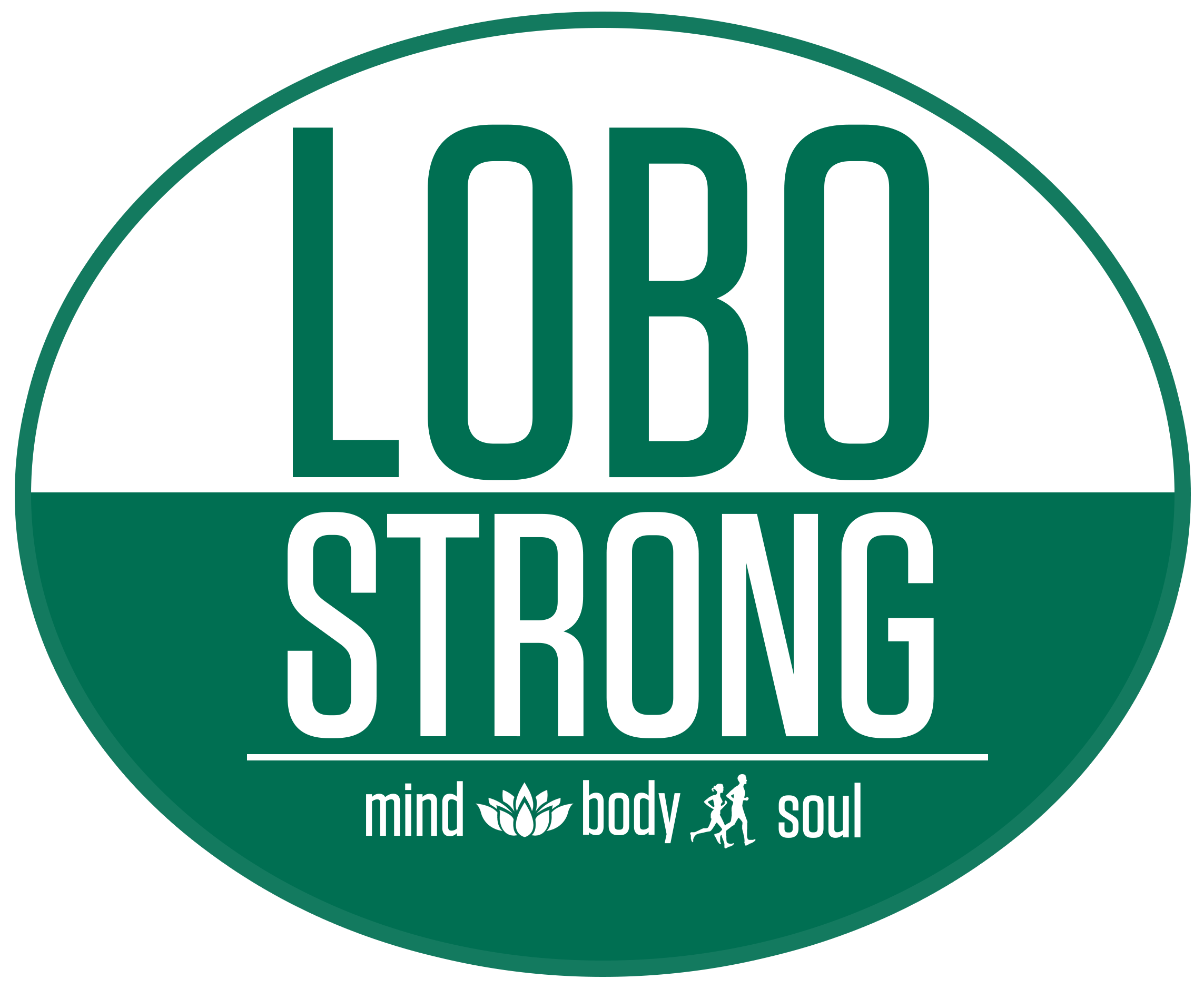 What is Virgin Pulse?
Virgin Pulse is a company that works with organizations 'to deliver a total health and wellbeing solution for employees that drives sustainable, long-term behavior change and supports organizations in building a culture of health.
Throughout the last few years, educators have been under a great deal of stress. Virgin Pulse provides a technology platform to help facilitate our health-conscience initiative to support the well-being of our employees and empower them to lead healthier and happier lives both mentally and physically.
Where can I use it?
We have also teamed up with three local gyms to offer discounts to LISD employees, Crunch Fitness, Christus Good Shepherd Institute for Healthy Living, and ViewPoint (formerly known as Parkway) Fitness. We have a fitness calendar which is led by your fellow coworkers throughout the district and are of no charge to you. This can be found on the Virgin Pulse app. 
All LISD employees are eligible at NO COST! Sign up here. 
Already a member? Log-in here.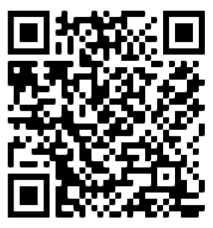 Compatible Devices/Apps
Virgin Pulse supports a variety of tracking devices and apps that will help you get those validated steps, active minutes, meditation sessions and more. So, pick your favorites, connect them to your account and start tracking your activity. Sign in to your account to see all of the options.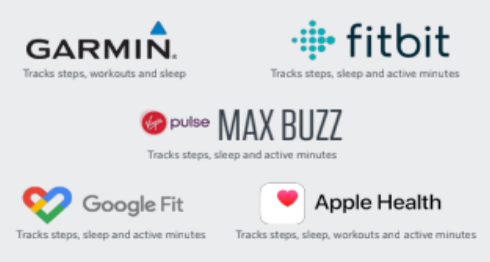 How do I gain points?
Participation in various programs and activities that are tracked in the Pulse App can have you rising through the ranks, or just help you track your progress.
The full list can be downloaded here: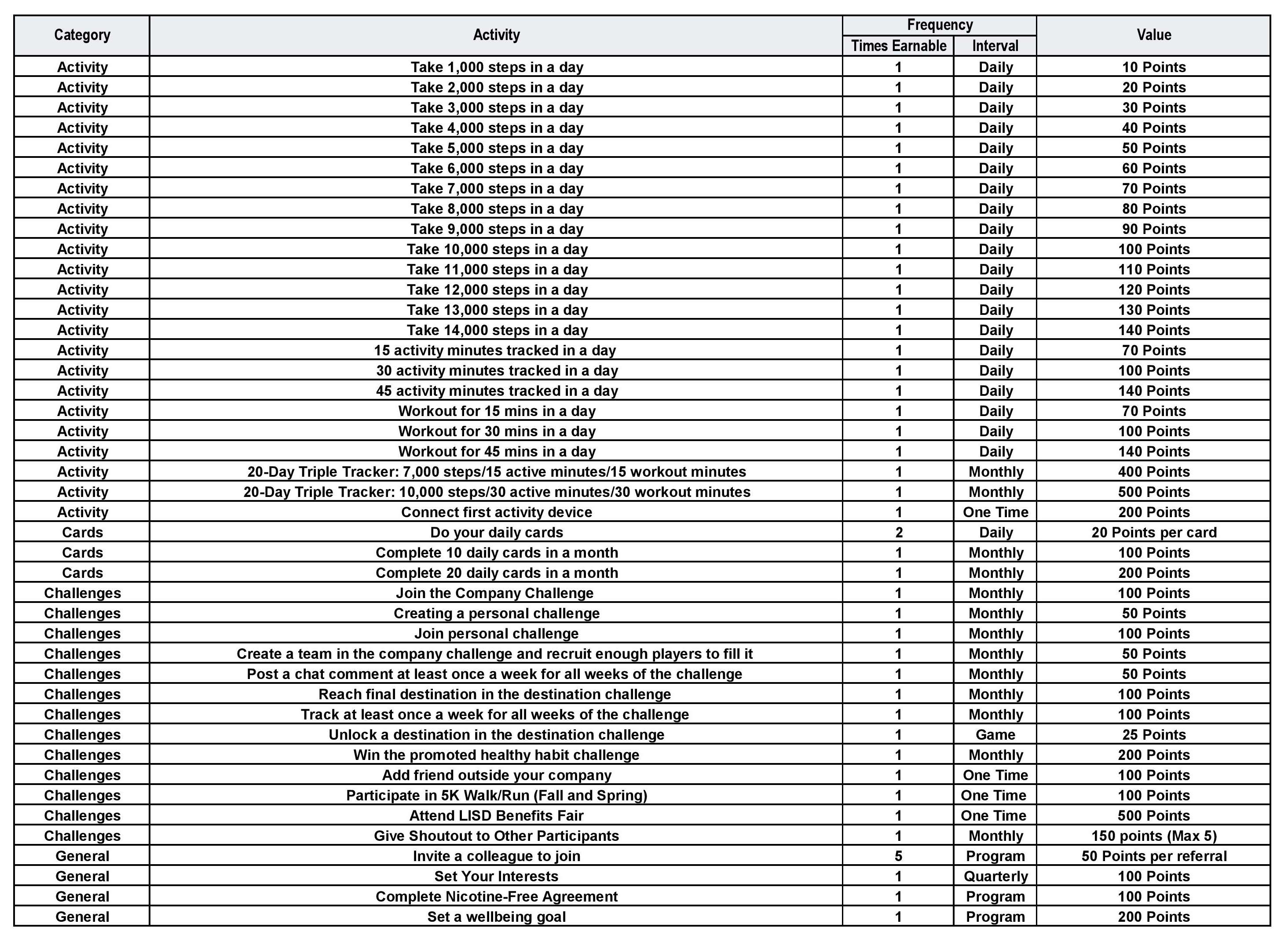 What's in it for me?
Building healthy habits and tracking your physical activities daily. Feeling up for a challenge? Invite your co-workers, friends and family members to participate in a personal challenge.
Not to mention, various incentives that include the possibility of an additional paid day off!
Incentives
Employees have the opportunity to earn rewards by participating in the district's health and wellness program.  Rewards will be earned on a quarterly basis (September-August) using a points rubric.  Employees who reach level four both quarters in a semester and have an annual physical will receive one day of paid time off. Employees can only accumulate five local days. Employees have the opportunity to earn two days of PTO each school year. 
Our reward system consists of four levels.  Below you will see opportunities for rewards based on the Virgin Pulse point system. 
Level I: 500 points: Jean Pass

Level II: 4,000 points: T-Shirt

Level III: 8,000 points: Dry-fit Shirt with LISD logo

Level IV: 15,000 points: 1 day off per semester
NOTE: This rubric is likely to change as we roll out our health and wellness program.
Ready to get started?
Follow these easy steps:
Step 1: Download the Virgin Pulse mobile app from the App Store or Google Play
Step 2: Go to Profile in the menu and choose Devices & Apps
Step 3 Choose a device or app and click "Connect"
Step 4: Sign-in or get connected automatically
Have questions or need assistance?