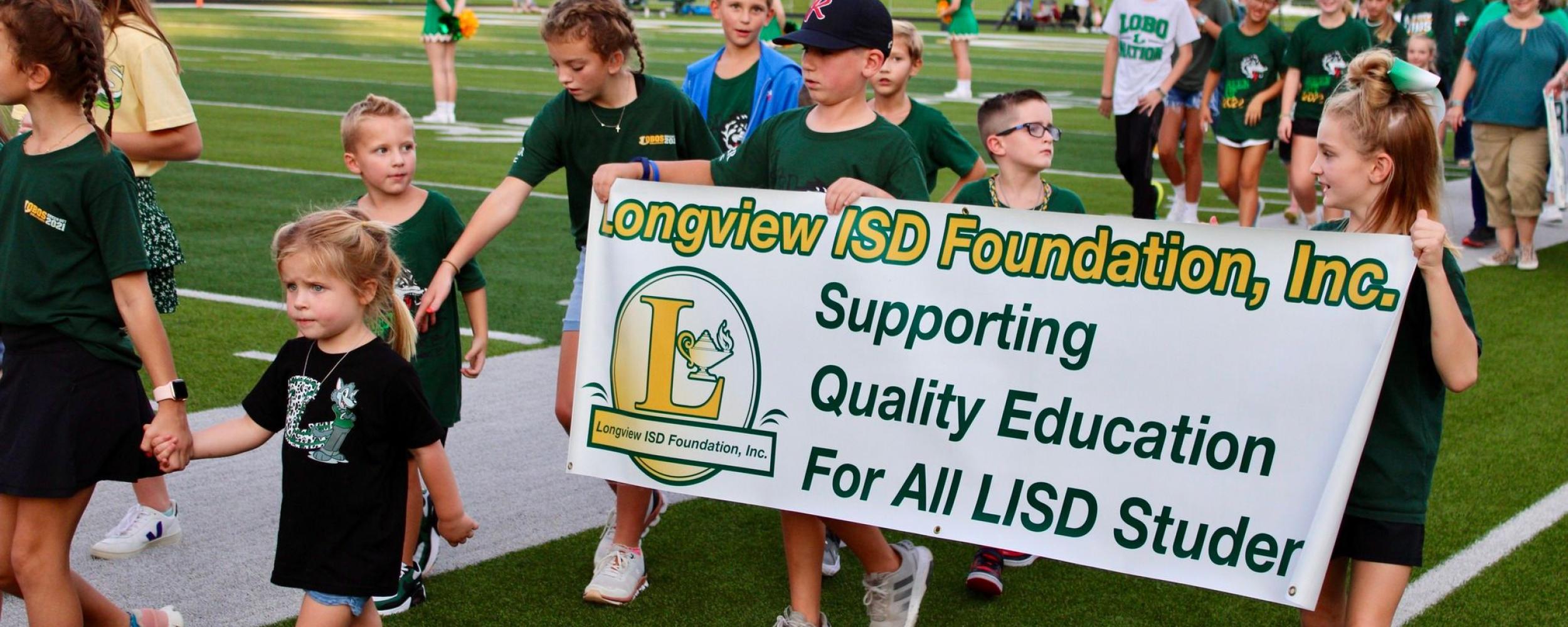 About LISD Foundation
The Longview ISD Foundation is a nonprofit, tax-exempt public corporation operating independently under a board of directors who serve without compensation. Members of the Foundation's Board of Directors represent a cross section of the community and are dedicated to our students and educators and their success.
LISD Foundation Mission
The mission of the Longview ISD Foundation, Inc. is to request, receive, maintain and use funds to maximize the quality of education available in the Longview Independent School District.
Learn More About LISD Foundation