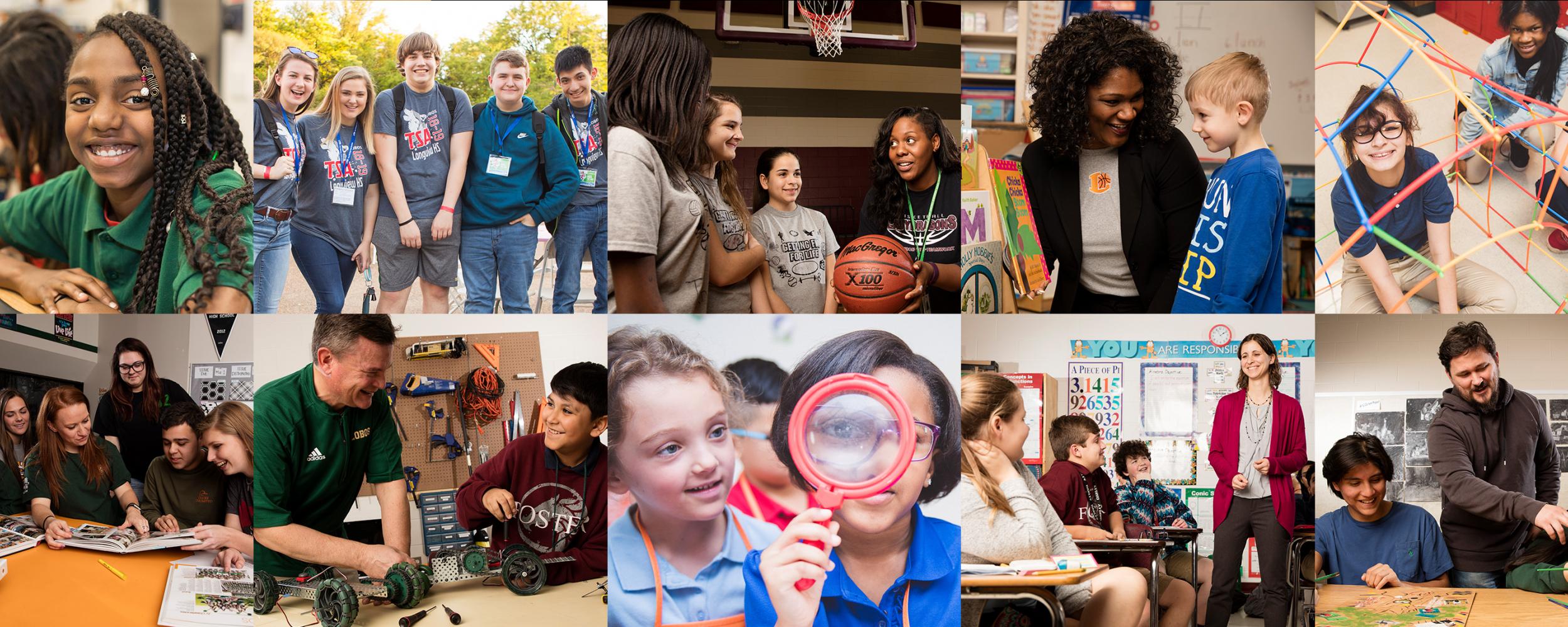 Longview ISD attendance zones were established in 1970 by the district in an effort to meet the Department of Justice mandate that each school would contain a student population that was 70% majority and 30% minority.
The district established a Re-zoning Committee, which was charged with the task of developing a recommendation for new attendance zones for board consideration and approval. The committee was co-chaired by LaRose Benton, parent, and Dr. Jennifer Scott, former LISD Assistant Superintendent. The group consisted of approximately 40 members representing parents, staff, and citizens. They met seven (7) times between June 8, 2009 and September 21, 2009. The committee's main goal was to re-draw attendance zones lines while ensuring school excellence and equity.  The LISD Board of Trustees approved the final draft on October 12, 2009.  The attendance zones are effective as of August, 2010.
Beginning with the 2019-2020 academic school year, Longview Independent School District transitioned into the "Yes, I Can – School of Choice" program. This program is designed to eliminate previous location barriers and allow parents and students to pick their school based on educational and career aspirations.
For more information, contact the LISD Office of Innovation at 903-381-2200.