Image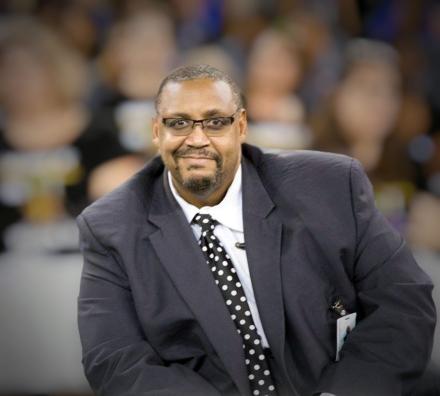 After six years at Longview ISD and his entire adulthood in the world of education, LISD Assistant Superintendent Mr. Dennis Williams has retired.
"Dennis is a man with such tremendous character and integrity," said retired LISD administrator Dr. Jody Clements, a lifelong friend who also started his career with Dennis. "While he is a man of few words, he walks with a demeanor where people respect and appreciate his commitment to teachers, parents, students, and other educators. He has not only impacted the lives of children, but many others in the community through his leadership, honesty, and ability to bring people together."
A second-generation educator, Mr. Williams has helped students from small 2A districts, up to 4A, 5A, and 6A. He has helped students from different levels. Going from teaching a classroom of 28 students, Mr. Williams has spent his time at LISD helping more than 8,000 students per year as the head of administrative and pupil services.
Following his mother's footsteps, Dennis expressed a firm belief that he was always destined to help students because it is in his blood. If he wasn't working in education, he has said that he would still be doing something that would positively impact the lives of young people.
"Dennis was a consummate professional in every facet of his role at Longview ISD," said Superintendent Dr. James Wilcox. "Faced with the unprecedented challenges of a global pandemic and the rise of campus violence, Dennis provided excellent leadership and support for our campuses, employees, students, and families."
LISD Communication Director Mr. Matthew Prosser worked closely with Dennis through various issues and crises, and he praised "the unflinching attention to detail and a tireless devotion to the safety and well-being of every person in our care."
"It was a privilege to work with someone who gave so much of himself and his talents to the work," he said. "Many of his accomplishments will go unsung because it was often the case that he solved problems before they came into existence. I am profoundly grateful to have been his colleague these last six years."
After graduating from Kilgore High School, Dennis Williams attended Lamar University on a football scholarship. He earned his first coaching/teaching job in Beaumont at West Brook Senior High School right before college. Since then, he has worked at West Rusk, Arp, Marshall, Nacogdoches, and Kilgore.
Mr. Williams is married to Ruth and has two children.
"He has raised two great kids who are much like him with respect, hard work, and honesty is an integral part of their life," added. Dr. Clements. "To Dennis, I would just say: 'Job well done. I honor and cherish the years we worked together and our friendship. May God bless you.'"