Image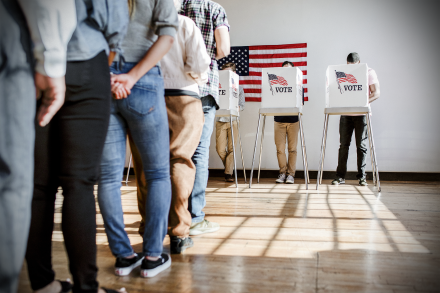 Local residents Chandalyn Jenkins, Lateefah Pruitt, and Victoria Gonzales have filed seeking a spot on the Longview ISD Board of Trustees for the November special election.
A special election will be held on Tuesday, Nov. 7, to elect a trustee for the vacant District 5 seat on the Longview ISD board. The vacancy was created when Shan Bauer, who was elected to the board in 2019, resigned earlier this year after relocating to the Dallas area for a career opportunity.
The candidate filing period was from Aug. 15 to Sept. 6, 2023. To see all three Place 5 candidate filings please click here.
For more information about Longview ISD board election please visit the district website or call 903-381-2200. 
Early voting will take place from Oct. 23 to Nov. 3, 2023, at the LISD Admin Building located at 1301 E. Young St. or the Gregg County Courthouse located at 101 E. Methvin St., Longview, TX 75601.
Voters living within District 5 boundaries are eligible to cast ballots in this election. If you are not registered yet, or need to update your registration, you have until October 10 to do that. Head to GreggCountyVotes.com or VoteTexas.gov to register. 
Election Day is Tuesday, November 7, 2023. If you need to request an absentee or mail-in ballot, you can do so on the Gregg County Elections site using the following link: GreggCountyVotes.com/vote-by-mail The last day to apply for a mail-in ballot for the November election is Friday, Oct. 27, 2023.
GREGG COUNTY PARTICIPATES IN THE COUNTY-WIDE POLLING PLACE PROGRAM. Any Gregg County Registered Voter may vote at any site we have open.
ELECTION DAY IS 7 a.m. to 7 p.m. NOV. 7, 2023
| Name of Building | Street Address |
| --- | --- |
| Longview Community Center | 500 E Whaley St, Longview 75601 |
| Alpine Presbyterian Church | 4102 Tryon Rd, Longview 75605 |
| Judson Community Center | 1129 FM 1844, Longview 75605 |
| Pine Tree Community Center | 1701 Pine Tree Rd, Longview 75604 |
| Greggton Community Center | 3211 W Marshall Ave, Longview 75604 |
| Jim Nall Training Center | 100 W Church St, White Oak 75693 |
| Sabine ISD | 5219 Old Highway 135 N, Liberty City |
| Meadowbrook Country Club | 1306 Houston St, Kilgore 75662 |
| Elderville Community Center | 10450 Hwy 349, Longview 75603 |
| Stamper Park Resource Center | 502 S Center St, Longview 75601 |
| Broughton Recreation Center | 801 S MLK Jr Blvd, Longview 75602 |
EARLY VOTING - OCTOBER 23 – NOVEMBER 3
MAIN EARLY VOTING LOCATION
Gregg County Courthouse - 101 E Methvin St, Rm 112, Longview, TX 75601
WK 1: Mon, Oct 23 – Fri, Oct 27 8 AM to 6 PM
WK 2: Mon, Oct 30 - Wed, Nov 1 8 AM to 6 PM
Thur, Nov 2 – Fri, Nov 3 7 AM to 7 PM
BRANCH EARLY VOTING LOCATIONS
Pine Tree ISD Community Center – 1701 Pine Tree Rd, Longview, TX 75604
Longview ISD Education Support Center – 1301 E Young St, Longview, TX 75602
City of Lakeport - City Hall - 207 Milam St, Longview, TX 75603
WK 1: Mon, Oct 23 – Fri, Oct 27 8 AM to 6 PM
WK 2: Mon, Oct 30 – Fri, Nov 3 8 AM to 6 PM