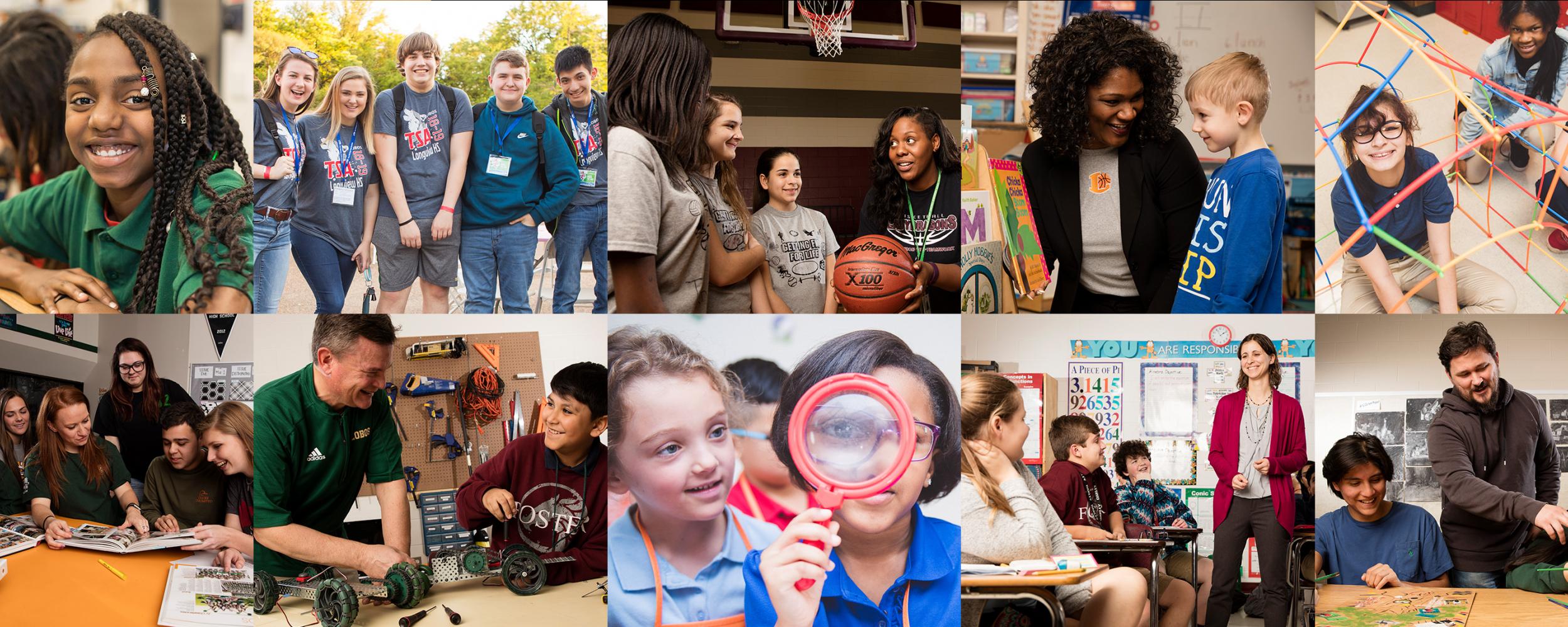 The purpose of District and Campus Improvement Teams is to collaborate as an advisory committee to improve, clarify, develop, and communicate educational ideas and goals in order to enhance the learning environment for Longview ISD. The results of these meetings are most apparent in the campus improvement plans that are updated and approved each year. (See the Improvement Plans page for those individual campus plans.)
District and Campus Improvement Teams are committees of parents, students, business and community representatives, teachers, principals, and other district staff. The formation of these teams is required by state law (Texas Education Code, §11.251), and their specific functions include providing review and comment on:
District Educational Programs
District Performance
District Improvement Plan
Student Code of Conduct
District Staff Development Plan
Waiver Requests to the State
District Budget
While regular meetings of the Improvement Teams was severely curtailed during the ongoing COVID-19 pandemic, prior to that time the teams met in regular intervals throughout the school year.
Purpose
The District and Campus Improvement Teams assist the Superintendent in establishing, reviewing, and updating the District and Campus Improvement Plans. These plans must focus on increasing student performance in all student population groups served, and must reflect the district's three-year educational plan, goals, and performance objectives as defined and annually updated by the Superintendent and Board of Trustees. 
Composition
District and Campus Improvement Teams are comprised of district/campus admins, teachers, parents, students, and community leaders. It is through these committees the district develops the district and campus improvement plans. Two-thirds of the elected members shall be classroom teachers. The remaining elected representatives shall be other campus- and district-level professional staff. Parents, community members, and business representatives shall be appointed with the approval of the Superintendent in a manner that provides for appropriate representation of the community's diversity. 
Questions?
If you have any questions about the District Improvement Team please email ask@LISD.org or call 903-381-2200. For more details about specific Campus Improvement Teams, please contact your student's principal directly.