Image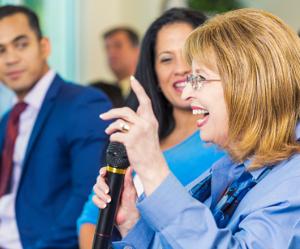 Members of the Longview ISD Board of Trustees will host a series of public meetings during the month of April to inform the public and answer questions from the community ahead of the upcoming school bond election.
The meetings will take place April 12, 14, 18, and 19 at various LISD campuses and locations in the community. For a complete list see the chart here:

CLICK IMAGE FOR FULL SIZE
LISD board members approved an election order for four bond propositions during their Feb. 14 regular meeting. If approved by voters on May 7, the propositions will fund significant renovations to the Longview High School campus, a new Career & Technical Education facility, a Professional Development and Multipurpose Event Center, a new Early Childhood campus, and various other facility repairs, updates, and improvements.
To learn more about the 2022 Bond Election please visit LISD.org/bond2022
For more information, additional questions, or to schedule a bond presentation for your group/organization, please contact LISD Community Relations via email or call 903-381-2235.