Image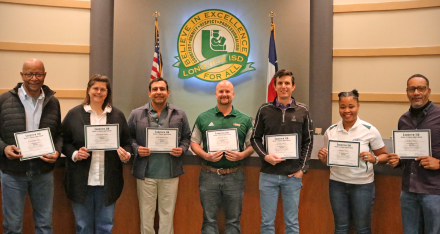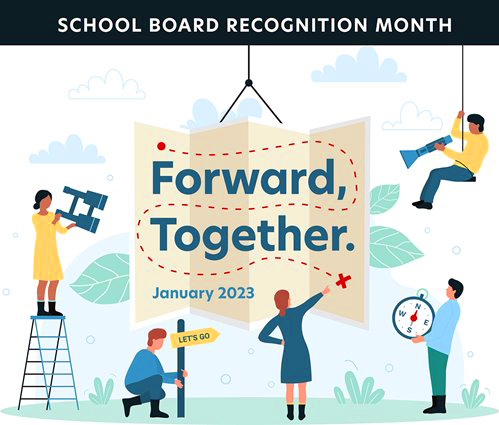 Longview Independent School District joins over 1,000 school districts throughout Texas in celebrating January 2023 as School Board Recognition Month, during the Board of Trustees regular meeting Monday, Jan. 9th.
The current Board of Trustees for Longview ISD is Mr. Michael Tubb (Place 1), Mr. Brett Miller (Place 2), Dr. Samir Germanwala (Place 3), Mrs. Ginia Northcutt (Place 4), Mrs. Shan Bauer (Place 5), Mr. Ted Beard (Place 6), and Dr. Troy Simmons (Place 7).
Serving as a link between the community and the classroom, school board members are elected to establish the policies that provide the framework for public schools. LISD trustees are responsible for an annual budget of more than $100 million, over 8,000 students, and nearly 3,000 staffers.
"As Texas public schools continue to deal with the challenges of the past few years, school boards will lead the way," said Superintendent Dr. James Wilcox. "However, schools and communities succeed when everyone works together for a brighter future — parents, teachers, students, and school leadership."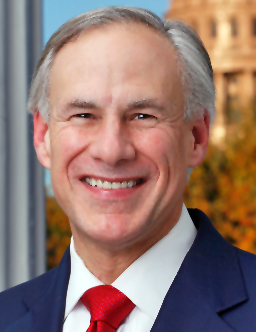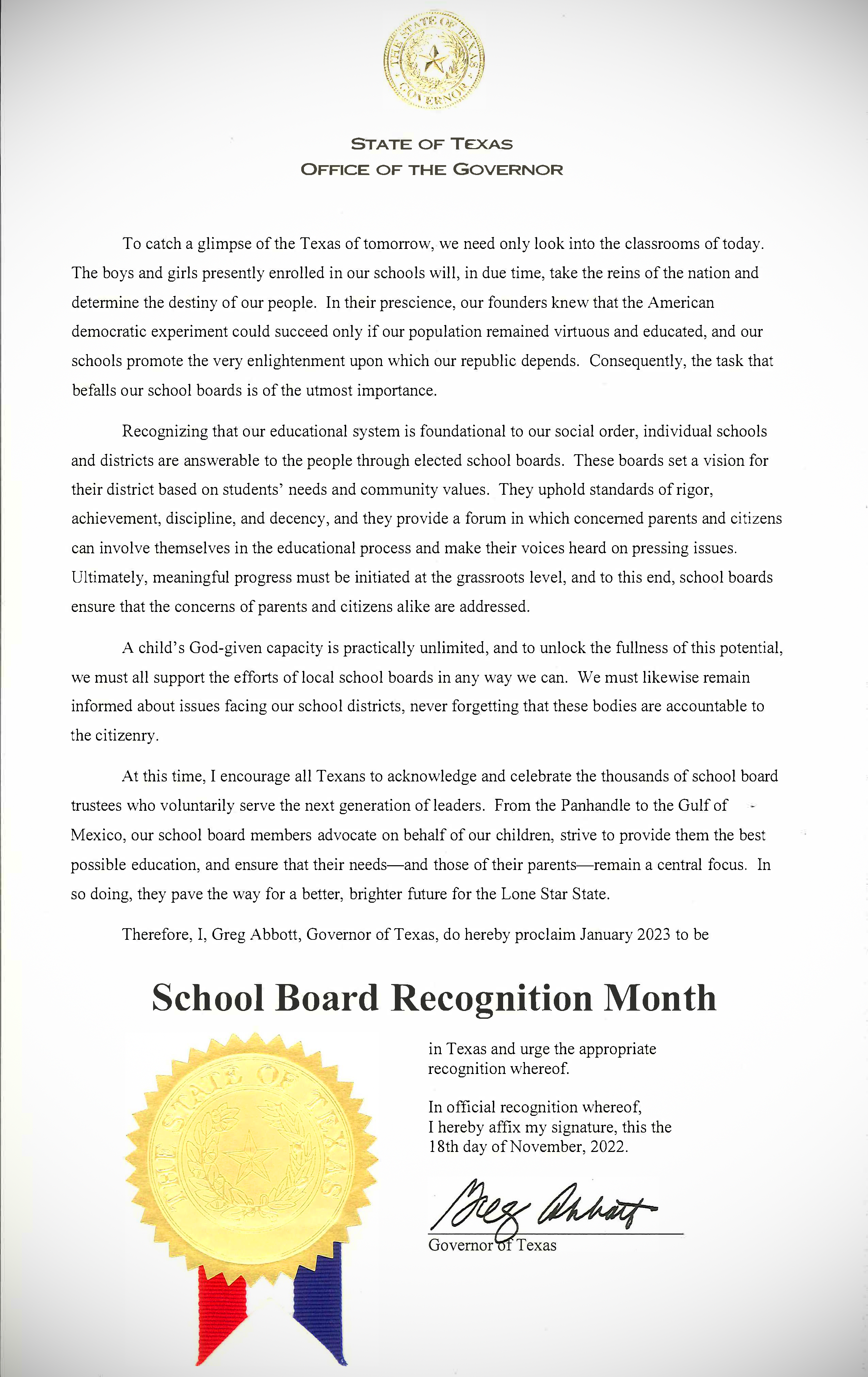 To honor the more than 7,200 locally elected trustees in Texas, Gov. Greg Abbott has declared January as School Board Recognition Month, and the Texas Association of School Boards (TASB) is encouraging all Texas communities to join the celebration by showing appreciation to these men and women.
"To catch a glimpse of the Texas of tomorrow, we need only look into the classrooms of today," Gov. Abbott said in his proclamation. "The boys and girls presently enrolled in our schools will, in due time, take the reins of the nation and determine the destiny of our people."
"Consequently, the task that befalls our school boards is of the utmost importance," he added.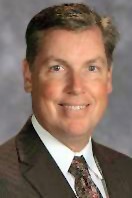 Dr. James Hockenberry, Assistant Superintendent of District Services, presented award plaques, gift baskets, and student artwork to LISD board members, explaining that the theme this year is "Forward, Together." He praised the tireless work of the board, citing their passion for their community and their love for the students, staff, and families of Longview ISD.
"Year after year, our board goes above and beyond to bring the most innovative initiatives to our various campuses, allowing our students and staff to elevate to greater heights than they ever believed possible," he said. "We are so appreciative of them every month, so celebrating School Board Recognition Month is just one small way to say thanks for all they do," he said.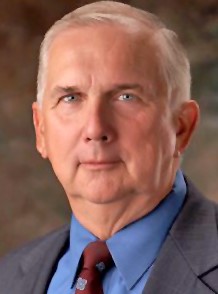 Although showing recognition should be a year-round process, Dr. Wilcox said taking advantage of the designated month "ensures that these important people receive some of the thanks they deserve."
"Our school board members are volunteers who shoulder critical responsibilities and often make difficult choices for our district, all without pay," he said. "Their goal is always focused on the future success of the children in our district."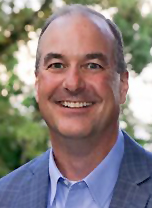 Mr. Dan Troxell, executive director of the Texas Association of School Boards, applauded the efforts of trustees in providing leadership and good governance so that school districts can focus on educating the 5.4 million public schoolchildren in their care.
"Texas school boards are critical to the success of students and the future of Texas," Troxell said. "Boards lead their districts in the right direction, providing oversight, setting goals, overseeing the budget, and selecting and evaluating the superintendent. These volunteers serve for the betterment of their local schools and communities."
Home to more than 8,000 students and 1,000 staff members, Longview ISD's richly diverse student population reflects our wonderful city and the East Texas area in general. But our educational offerings are just as diverse as our people, including everything from magnet charter school STEAM campuses to project-based learning, career technology programs, and state-of-the-art facilities.
Longview Independent School District is the only public school system in Texas that offers free Montessori education to all Head Start, Pre-K/Kindergarten students enrolled in the district, in addition to the world-renowned International Baccalaureate program offered free of charge at all district campuses.
In 2023, the district earned 53 total distinctions on accountability ratings, according to the Texas Education Agency. An increase from the 51 distinctions earned a year ago, and yet again one of the highest numbers of distinctions for any school system in East Texas.
Click here to download the resolution and related documentation.