Image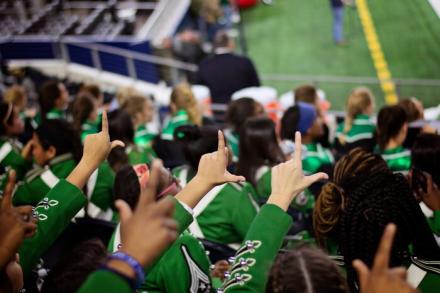 NACOGDOCHES — The Longview High School Lobo Band earned a First Division rating from the entire judging panel to bring home its 74th consecutive SUPERIOR University Interscholastic League marching contest rating.
With the top honor, the Big Green Marching Machine maintains the state record for consecutive superior ratings in a state contest. The LHS Band has earned First Division ratings every single year since the inception of the UIL in 1949.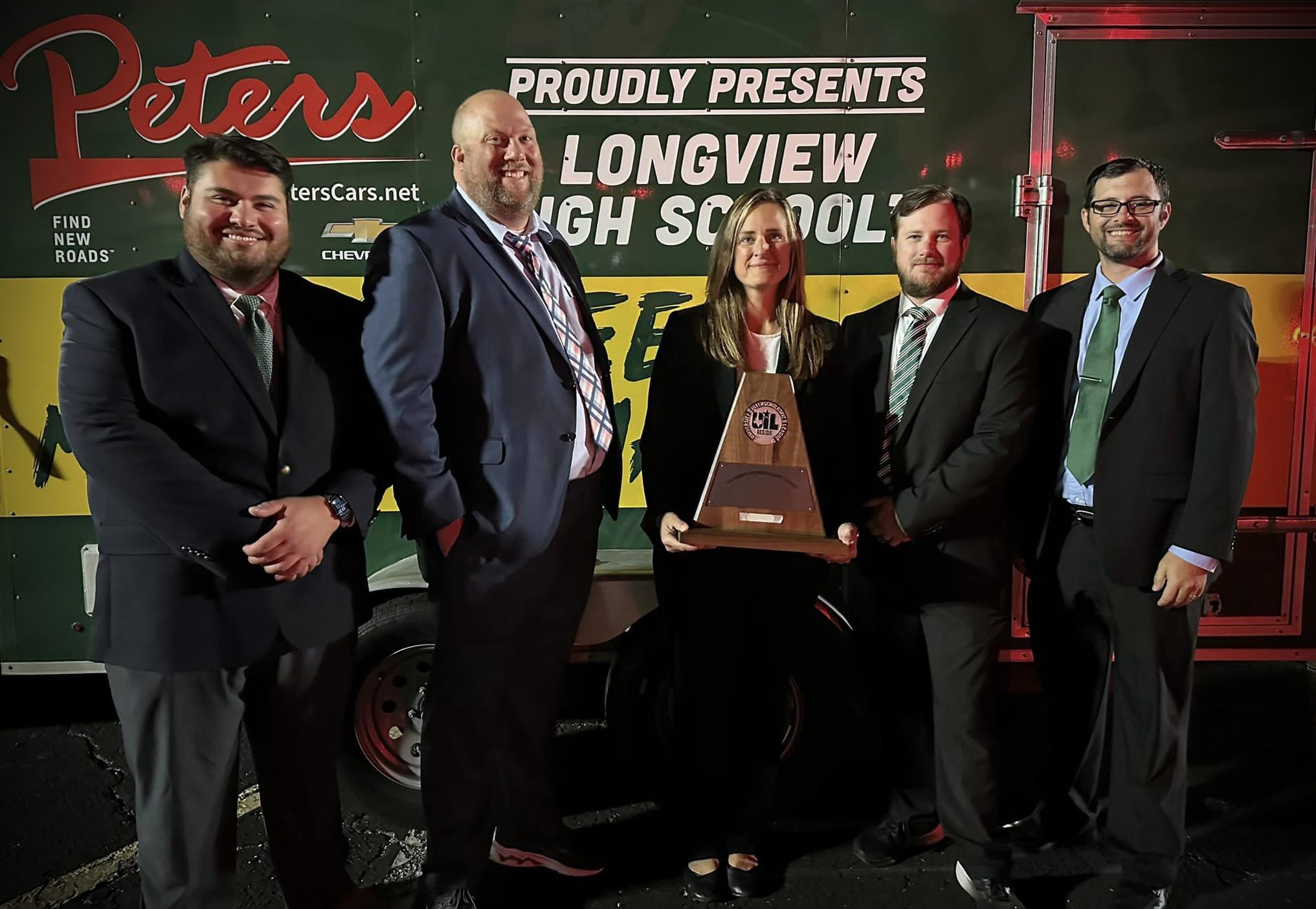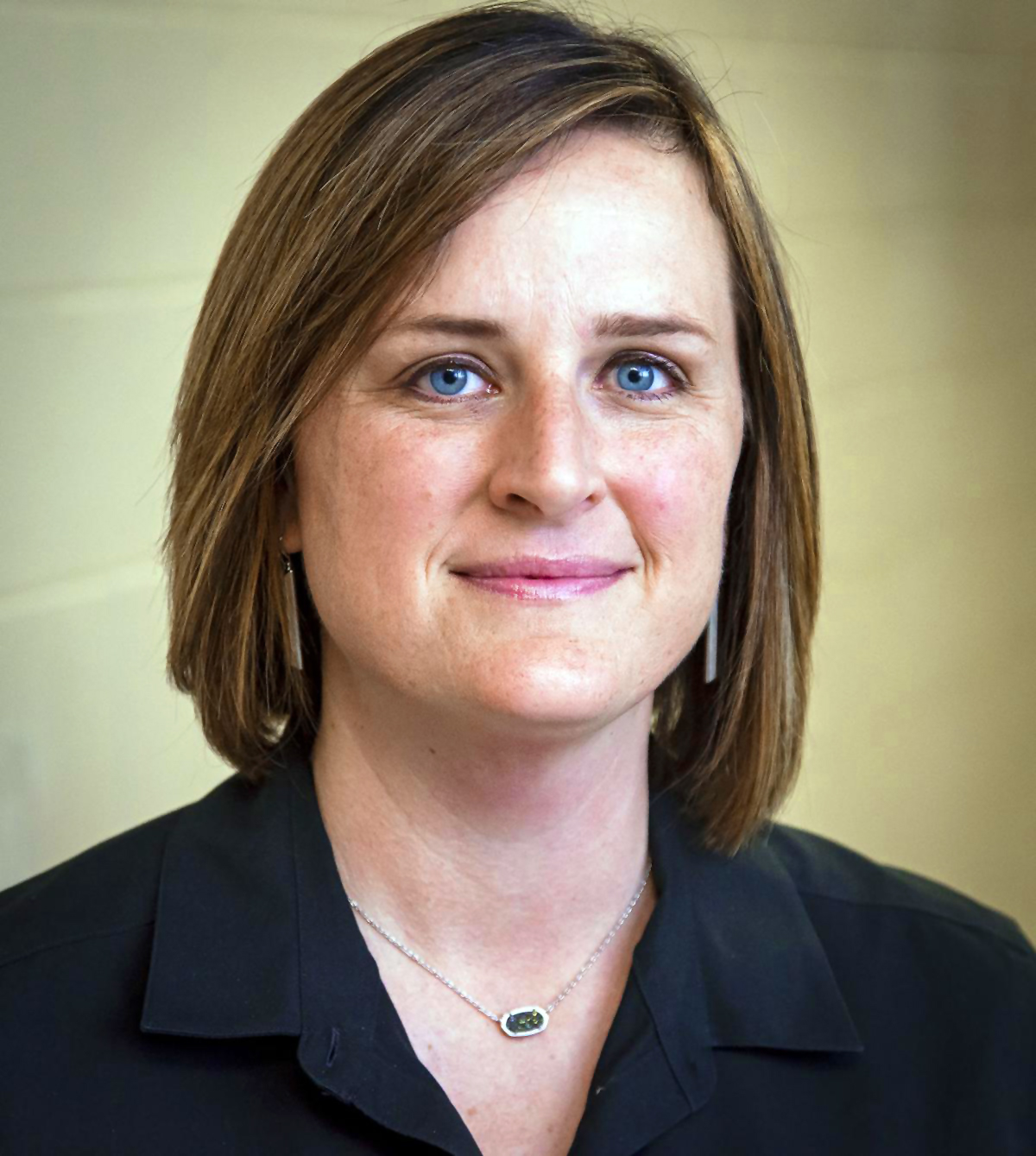 "I believe I can speak for all of us when I say that we are proud to be part of such a great legacy and we are grateful for those that came before us paving the way," said Mrs. Rhonda Daniel, Longview ISD Director of Bands. "This streak says that for 74 years the Lobo Band has focused on performing to meet and surpass a standard of first division at the UIL Region Marching Contest.
"We do hear a lot about the streak at this time of year, but for the 2023 Lobo Band, the focus has been on performing to the best of their ability on October 14. This district has been blessed with students throughout the years who have worked to maintain this standard of excellence."
Their latest win took place on Saturday, Oct. 14 at Homer Bryce Stadium, on the campus of Stephen F. Austin University in Nacogdoches. The band will be competing Oct. 24th at the UIL State Military Marching Contest in McLane Stadium on the Campus of Baylor University in Waco. More information such as tickets prices, streaming, and schedule can be found at UILtexas.org/music 
Mrs. Daniel, who has been the LHS band director for the past five years, said her students, assistant directors, parents, and volunteers have worked incredibly hard to keep this tradition going.
"We traveled to SFA in July to have our band camp. We're very grateful for this opportunity to take our students away from Longview to focus on the new marching season," she said. "While there, we worked on the fundamentals of marching, had sectionals on music fundamentals, and also spent a lot of time working on our music for the drill. Since early August, they have been routinely working on marching fundamentals, music preparation, and learning the drill. We have been adding to our contest performance weekly since our first football game."
Mrs. Daniel said the students were thrilled to hear their rating announced Saturday night.
"They worked for over three months to prepare for UIL and it was nice to see them celebrate their success," she said.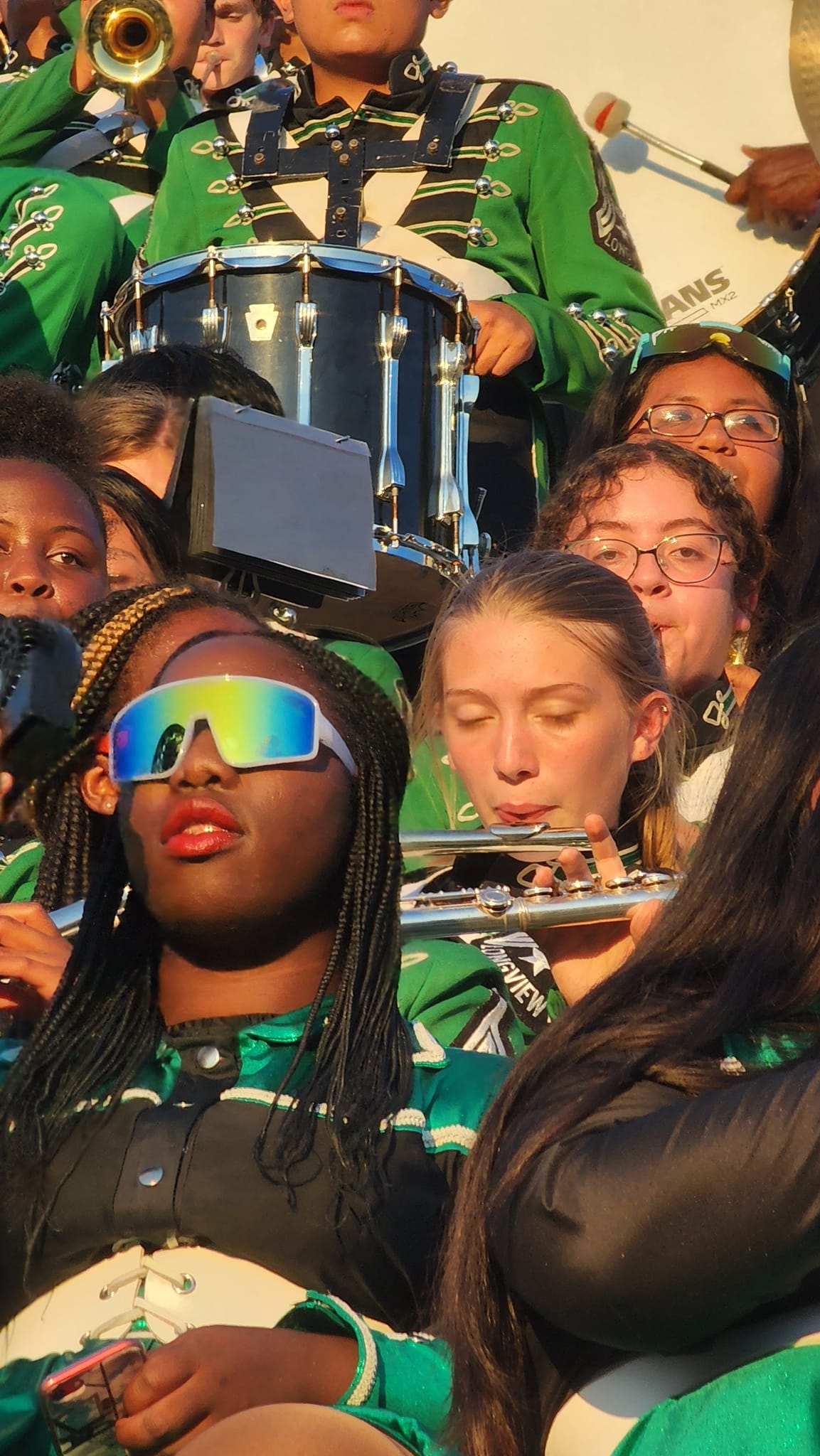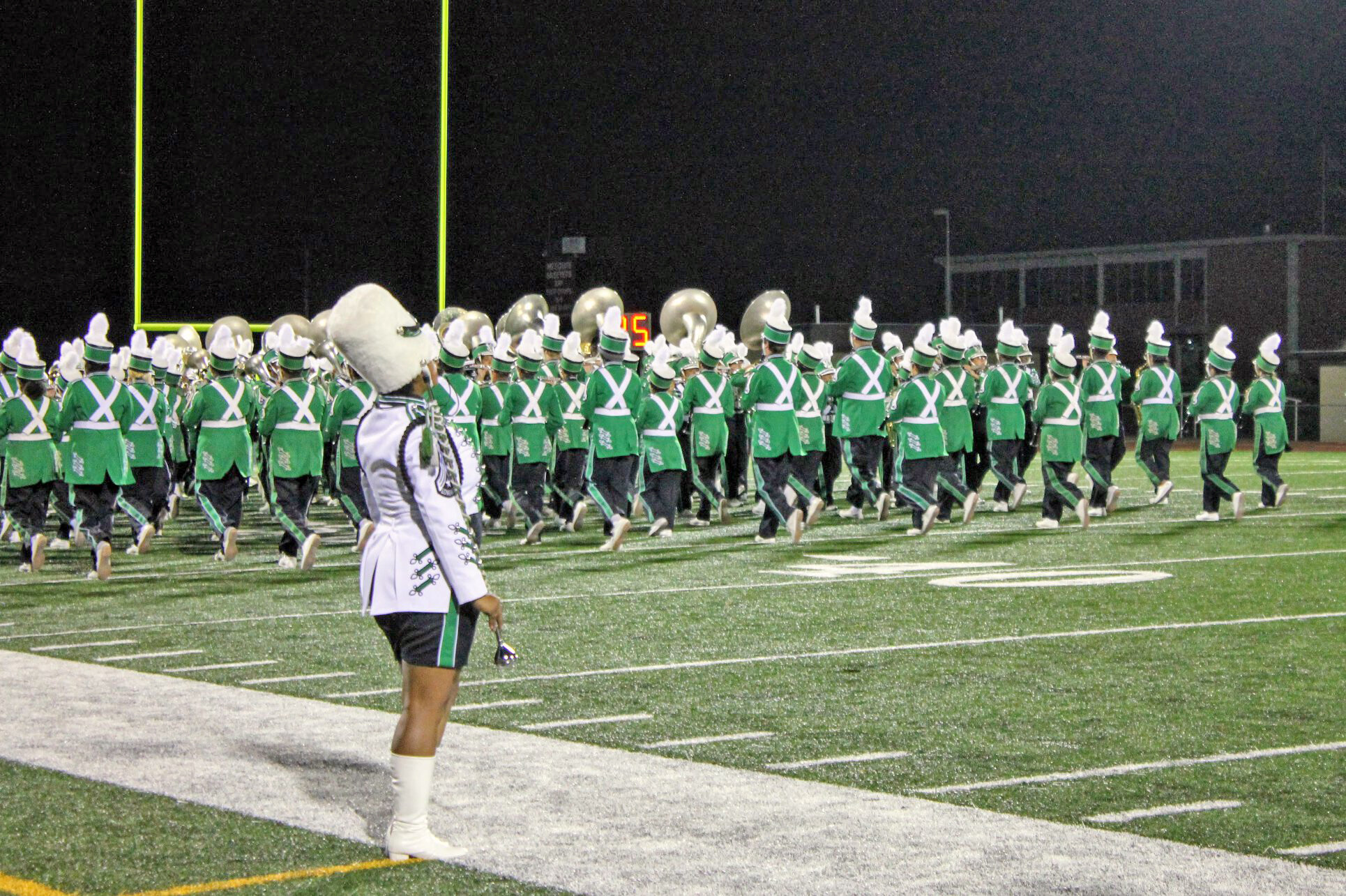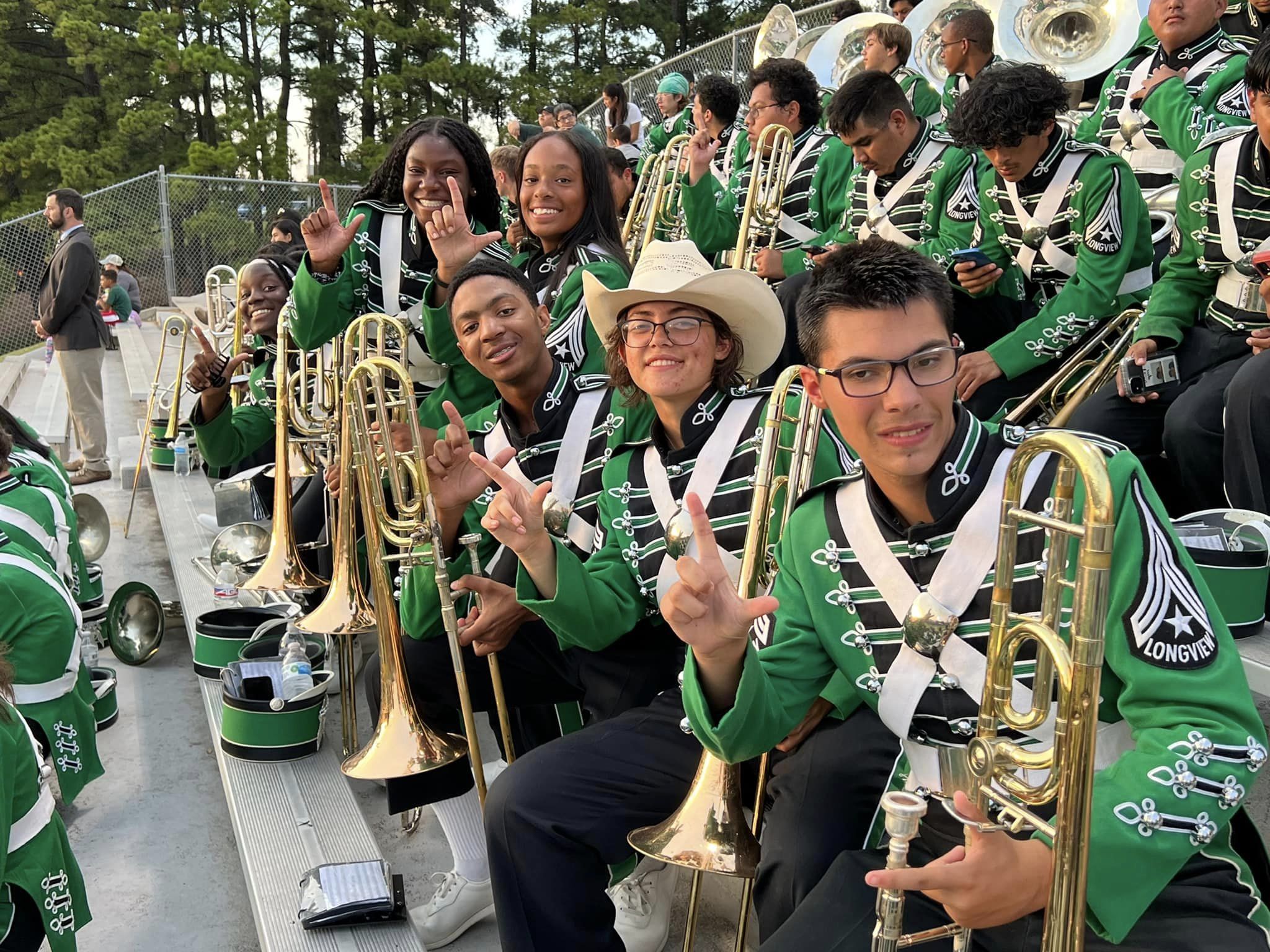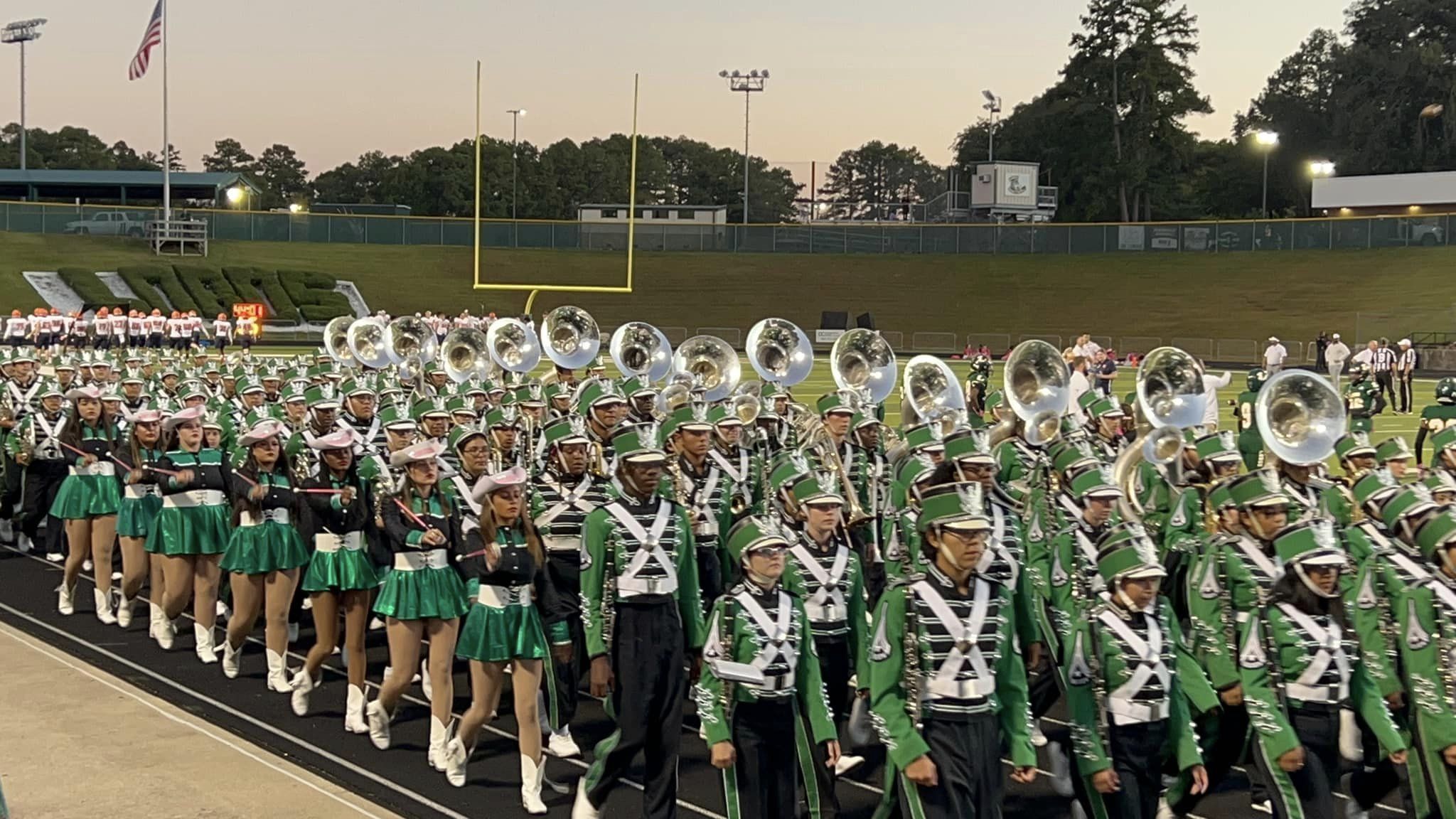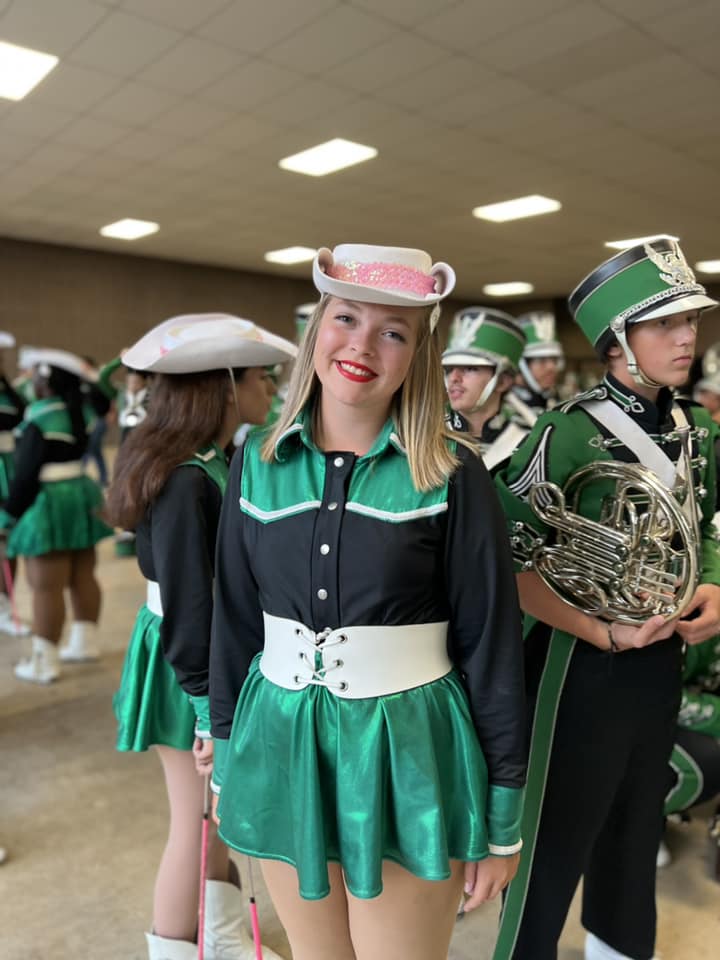 About the Big Green Marching Machine
Longview High School's Lobo Band (nicknamed the "Big Green Marching Machine") specializes in military-style marching that has distinguished them from other bands and has been a local tradition for more than 80 years.
In addition to the various group events, Longview High School band members compete at the UIL Solo and Ensemble Contest and also audition for The Texas Music Educators Region, Area, and State bands.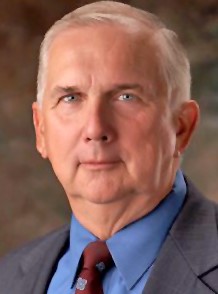 Longview ISD Superintendent Dr. James Wilcox said this achievement is not only a testament to the high quality of students and staff, "but the many parents and community members who support this program."
"Our young people are able to excel because our entire community believes in and supports our students," he said. "The long hours put in by these students, their teachers, as well as the many parents and volunteers, is what keeps this tradition of excellence alive."
"LISD Director of Bands Mrs. Rhonda Daniel has shown that there will be no slowing down, but that the Big Green Marching Machine is still going strong," Dr. Wilcox added.