Image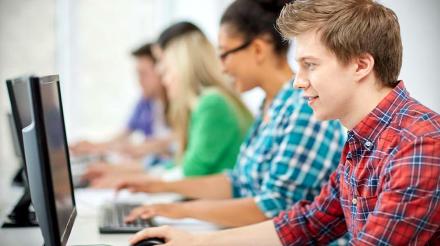 Longview ISD has been awarded a $3.25 million Magnet Schools Assistance Program grant from the U.S. Department of Education.
The five-year What I Need (WIN) Project grant will fund targeted magnet programs that transform three campuses into whole-school gaming science and digital arts magnets: Bailey Elementary, Forest Park Middle School, and a new "Gaming Science and Digital Arts High School" that will be housed at the Early Graduation campus. 
The grant aims to prevent minority group isolation by attracting a diverse mix of students to the magnet programs. It will support the development of innovative educational methods incorporating real-world project-based learning, data science, and digital arts.
Some examples of how the program will work include elementary-level students who learn math and science concepts by designing their own video games, and middle schoolers who hone their writing skills by blogging about their gaming experiences. In addition, high schoolers may even have opportunities for industry certifications or internships with local technology companies.
Two student intervention programs will be implemented. Peer Assisted Learning Strategies will provide academic tutoring to elementary and middle school students. A high school mentoring program will pair mentors with at-risk students.
Dr. Craig Coleman, LISD Chief Innovation Officer, explained that the program has six core goals: reducing minority isolation; boosting academic achievement in reading, writing, and math; promoting innovative teaching practices; strengthening career-readiness; engaging the community in school governance; and ensuring equitable access to rigorous coursework.
"By making learning more hands-on and relevant, our goal is to attract a diverse mix of students to these magnet programs," said Dr. Coleman. "We want to prevent further isolation of Hispanic and low-income students, while still serving all families in our community with engaging educational options."
For more information about this program contact the Longview ISD Office of Innovation at 903-381-2251.