Image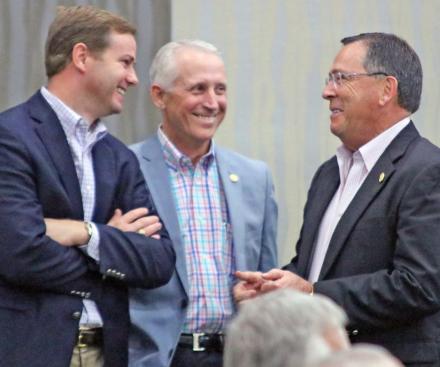 Longview ISD will host the Texas Public Schools Post-88th Legislative Summit on Sept. 13-14 at the Hilton Garden Inn in Longview, bringing together school district leaders and Texas legislators to develop a shared understanding to ensure equity and excellence for each Texas educator and student.
Organized by Longview ISD in partnership with local businesses and civic groups, the summit is part of an ongoing effort by the district to raise awareness of education issues that impact all Texans and the entire nation.
Political speakers for the day include Gary VanDeaver (State Representative District 1), Keith Bell (State Representative District 4), Jay Dean (State Representative District 7), Travis Clardy (State Representative District 11), Trent Ashby (State Representative District 57), and Keven Ellis (State Board Of Education Chair).
Topics to be discussed include the 88th Legislative Session overview and its impact on public education, vouchers, equity, and how to prepare for the 89th Legislative Session.
First started by State Reps. Dean and VanDeaver in 2016, the summit focuses on examining how elected officials can support and represent schools.
Dr. James Wilcox, Superintendent of Longview ISD, said the event will provide an opportunity for school district leaders "to have a rich dialogue about the solutions they see for addressing public education funding for Texas schools, educators, and students."
For more information about this event, please contact the LISD Community Relations department at ask@lisd.org or call 903-381-2219.