Image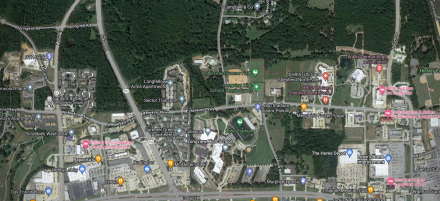 On Wednesday, June 22 Longview ISD board president Mr. Michael Tubb and Superintendent Dr. James Wilcox agreed to purchase 62 acres of land from local residents Keith and Leslie Nance for a total of $5,634,997. In addition, The Nance family will be donating $1,000,000 back to the district.
During a special board meeting on Monday, June 20th, the LISD Board of Trustees voted to negotiate the purchase of 62 acres of land. Place 2 trustee Brett Miller was the only board member to vote in opposition of the purchase. 
The purchase will be paid from the General Operating Fund Balance. The land, which is located north of the high school baseball and soccer fields on Hawkins Pkwy, shall be used for the future building needs of the district.