Image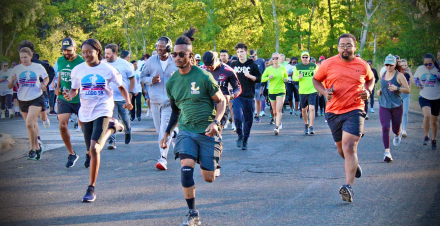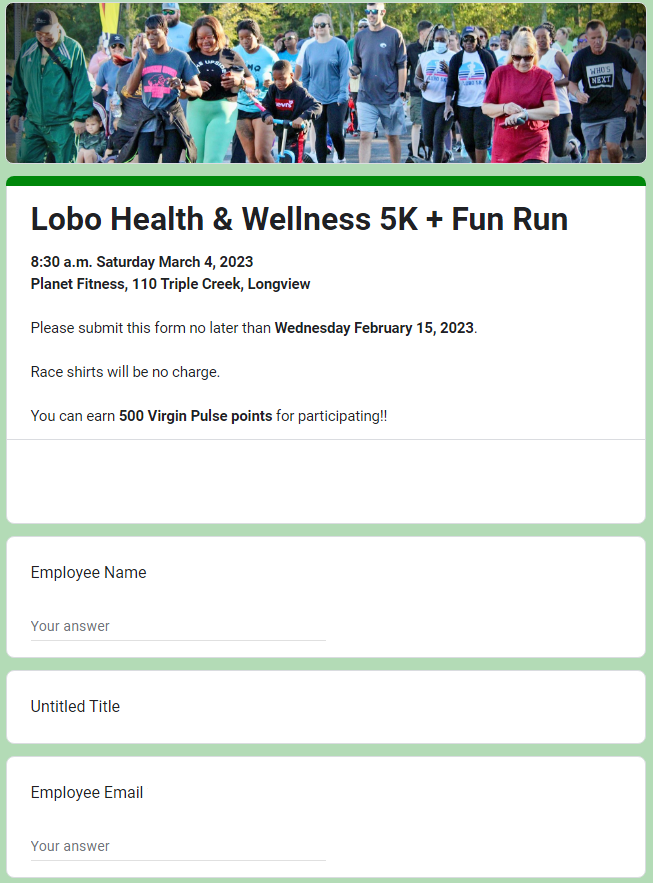 The Lobo Health & Wellness Spring 5K and Fun Run is set for 8:30 a.m. Saturday, March 4, 2023 at Planet Fitness, located at 110 Triple Creek in Longview. The event is open to all district employees and aims to promote physical activity as well as overall health and wellness.
Registration is required and can be completed by filling out this form. The event is free for all participants and will include refreshments, a t-shirt, and prizes for top finishers.
Participants will have the opportunity to earn 500 Virgin Pulse points for completing the 5K run or walk, as well as additional points for completing health and wellness challenges leading up to the event.
Longview ISD is committed to promoting the health and wellness of its employees, and the Lobo Health & Wellness 5K Spring Fun Run is just one of the many ways the district is encouraging staff to prioritize their physical and mental well-being.
"We are thrilled to offer this fun and interactive opportunity for our employees to improve their health and wellness," said Dr. Wayne Guidry, LISD Assistant Superintendent. "We hope that this event will inspire our staff to make regular physical activity a priority, not only for the health benefits, but also for the fun and camaraderie it brings."
According to the Centers for Disease Control and Prevention, regular physical activity can help prevent chronic diseases such as heart disease, diabetes, and obesity. Additionally, exercise has been shown to improve mental health and overall well-being.
For more information on the Lobo Health & Wellness Spring 5K and Fun Run, contact the LISD Business Office at 903-381-2200.